7 tags
Watch Melvin Todd Battle it out in Best Ink...
7 tags
Best Ink Redemption: Episode 2 →
Melvin makes it through to the second round of Best Ink: Redemption, while Kelly gets another chance to be redeemed for a $5000 prize.
1 tag
7 tags
6 tags
3 tags
6 tags
Adrianna Clark - Pin-Up Project →
(From 84area.com) Local photographer Adrianna Clark [@kaya_faery] is setting up for what is seriously going to be an awesome pin-up show on June 14th over at City of Ink [323 Walker St SW Atlanta, GA 30313]: "I've always loved classic pin ups, but there are no black women in any of the books I've seen. Told myself a couple of years ago I would do a pin up project. All black women...
4 tags
4 tags
6 tags
Color Outside the Lines Special Issue: Facial... →
"Although facial tattoos are still viewed as taboo in many societies, we find that many in the tattoo community are embracing the daring act. We asked our Color Outside The Lines artists what their views and policies were when it came to tattooing someone's face, and this is what they had to say…"
3 tags
1 tag
The Jabari Graham Story: From Universoul Circus to... →
Great story.
11 tags
6 tags
5 tags
4 tags
3 tags
4 tags
2 tags
"When you love someone, the best thing you can offer is your presence. How can..."
– Thich Nhat Hanh (via lovepassiton)
2 tags
6 tags
1 tag
4 tags
6 tags
You wanna know what excites me???
SEXY GREEN TECHNOLOGY!!!!! O M G!!!!!!! "The LIT C1 bets the future of driving on a gyro-balanced two-wheeler" (Yahoo! Autos)
6 tags
2 tags
3 tags
http://lovelesssociety.com/thegift/ →
Today's moment of encouragement comes from the Loveless Wednesday post…. When things don't work, you should try to fix it if you care.  If that doesn't work then sometimes you just have to stop what you're doing and question your approach and determine if what you're fighting for is even the RIGHT thing for YOU. If we always got what we wanted, when we wanted it, we probably wouldn't...
4 tags
7 tags
3 tags
7 tags
3 tags
http://lovelesssociety.com/noregret/ →
"….I am asking for you to truly find your passion and follow it.  Go broke.  Go Hungry. Cry your heart out because you don't know how you're going to get through…Then do the unthinkable and surpass your trials.  Every day people are told what they can't accomplish.  People get laughed at for having dreams.  Don't let the incredulous steal your light.  Always remember that people tend...
9 tags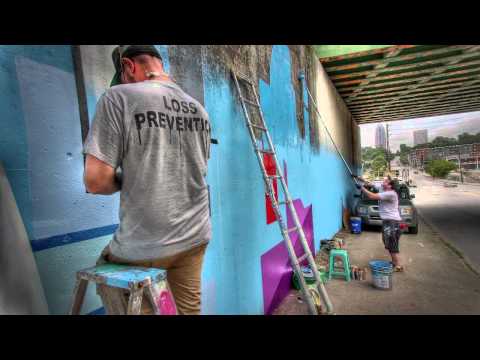 9 tags
Another Kickstarter campaign I support
She broke the $1000 mark…but can she reach her goal in time??? http://kck.st/QfqR63
5 tags
3 tags
9 tags
Slideluck Potshow comes to ATLANTA 10/28!
http://network.slideluckpotshow.com/events/event/show?id=2028077%3AEvent%3A118586 SLIDELUCK POTSHOW is a NYC-based arts non-profit, operating in many cities globally, that aims to bring people together around food and art, and to give people an interesting, engaging, and fun platform for sharing art with their community. The slideshow will be curated by fine art photographer David Bram. Bram...
10 tags
Just my two cents....
6 tags
I would like to see this project happen...
Re-imagined sequel of the classic story Peter Pan for young adults. Adventure, romance, & fantasy featuring fantastic illustrations. Funding deadline: Nov. 12, 2012 http://www.kickstarter.com/projects/silverlyricz/peter-pain
4 tags